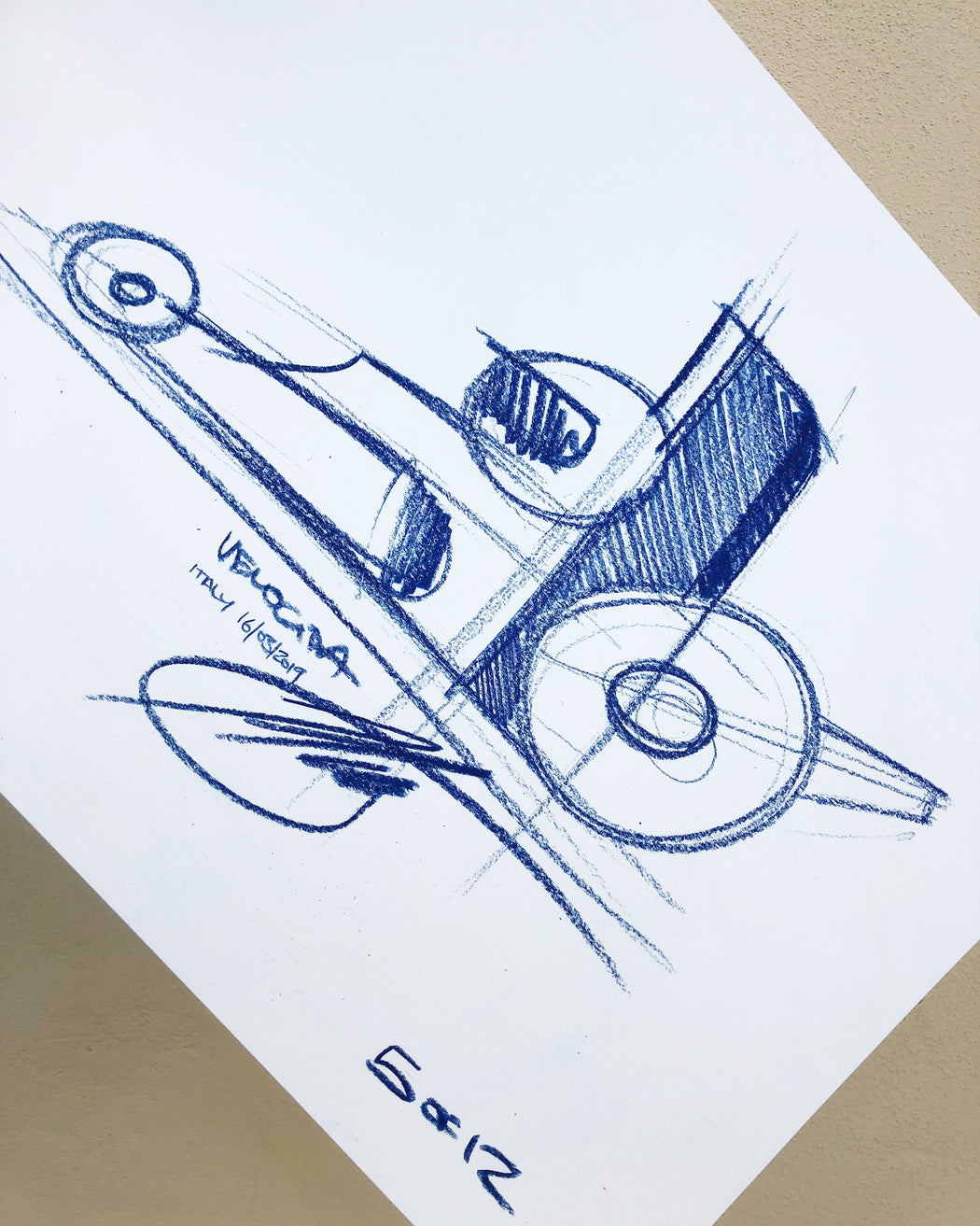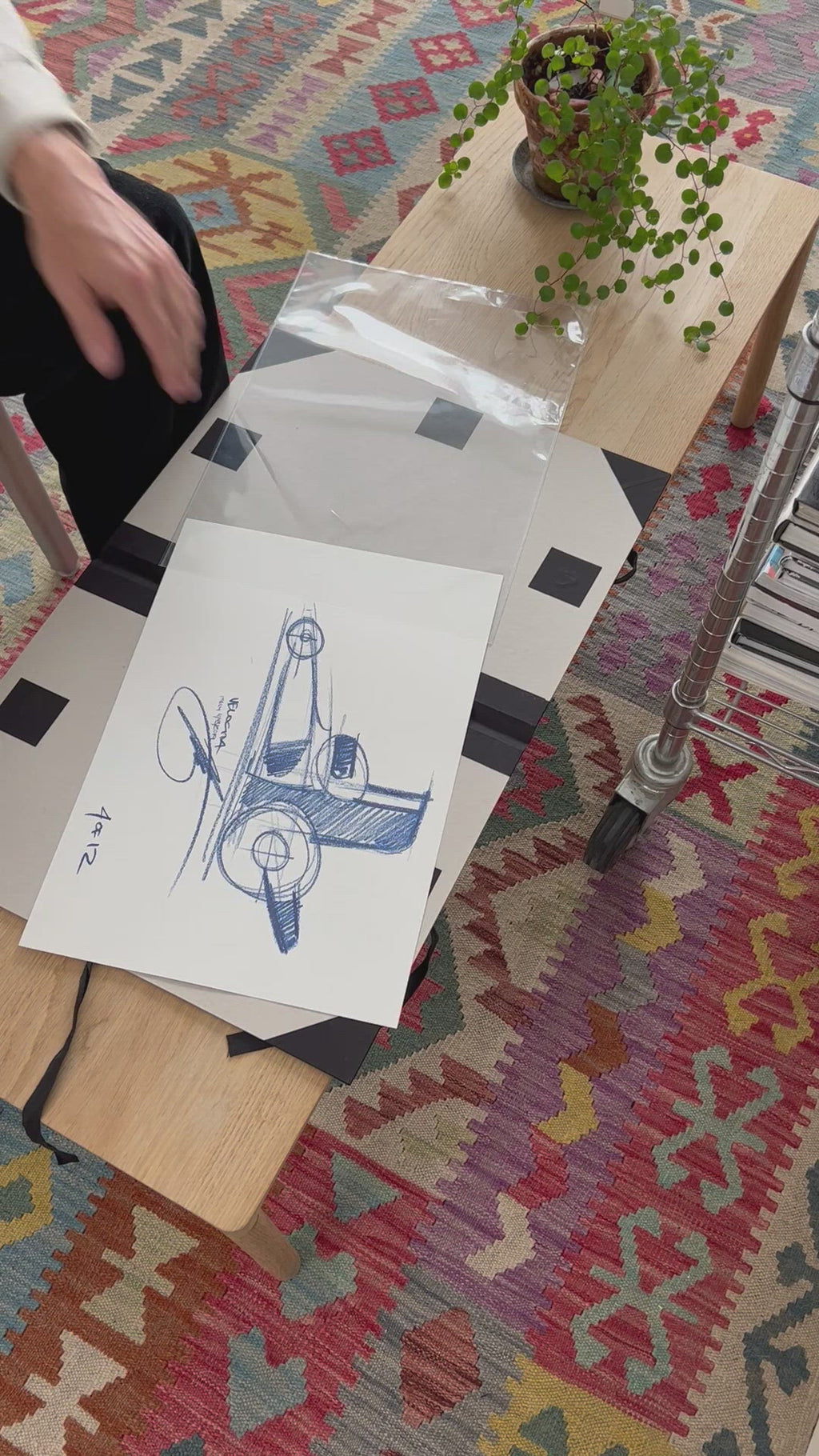 Limited Edition Velocita Sketches 2 - 12
Hand drawn by Julian Meagher, Head of Creative Design at Playforever. 
These Limited edition pieces are sketched in Pencil and are a true collectors item. 
The inspiration behind the sketch comes directly from our popular Velocita racing car.
Each sketch is numbered and dated.